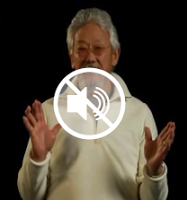 By Bob Mackin, SUN MEDIA
VANCOUVER – The Beijing Olympic organizing committee was among five continental winners of the first International Olympic Committee sport and environment awards, presented Monday at the 8th World Conference on Sport and the Environment in Vancouver.
"This is the right city, the right moment, the right site to have the first IOC award for sport and environment," said IOC sport and environment commission chairman Pal Schmitt of Hungary.
Schmitt said 38 individuals and organizations were nominated.
The Beijing Municipal Environmental Protection Bureau and Beijing 2008 committee won the award for Asia. The other winners were: Oregon Track Club (Americas), Green Africa Foundation (Africa), German Olympic committee (Europe) and the New Zealand 2010 Rowing World Championships organization (Oceania).
Outside the Vancouver Convention Centre, 100 people joined an Olympics Resistance Network rally against "green-washing."
"It's a marketing campaign for these companies that have realized that most of the world knows they're destroying the Earth," said ORN speaker Harjap Grewal. "What they now need to do is pretend to be green, what the Olympics provides them, it provides them with the best opportunity to 'show the world' they care about the environment."
Grewal said Vancouver 2010 Winter Olympics organizers, the IOC and sponsors are leaving a legacy of destruction. He pointed to the overland expansion of the Sea-to-Sky Highway through the Eagleridge Bluffs forest and swamp and clearcut logging to make way for Nordic sports venues in the Callaghan Valley.
Earlier Monday, VANOC CEO John Furlong said talks are underway with a sponsor to compile a $5 million portfolio of carbon credits to offset the estimated 300,000 tons of Games-related air pollution.
Dr. David Suzuki, a CBC TV presenter and retired geneticist, issued a report claiming Canadian winter sport is facing catastrophe by 2050 if global warming isn't stopped. Retired climate scientist Dr. Timothy Ball, however, said a global cooling trend since 2000 could ruin food crops and lead to heating fuel shortages across Canada sooner than mid-century.
"Governments are preparing for warming — and it's cooling," Ball told 24 hours. "We're going to be blindsided."
The three-day United Nations and IOC-presented convention ends Tuesday. The convention was downsized by the recession. Sponsorship was open exclusively to all VANOC and IOC partners, but only seven responded. The federal and British Columbia governments and provincial Crown corporation BC Hydro were three of them.