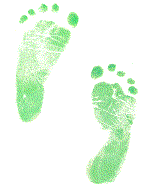 By Elizabeth Bury How do you like the government agency that makes official climate predictions, and pushes industry and local government to act on "climate change" to be headed up by a green alarmist and activist? It's well known that in the USA the NASA Goddard Institute for Space Studies is headed up by the climate alarmist and activist James Hansen, who encourages criminal misdemeanours in USA and criminal damage in UK. But what of the UK? The situation is even worse. The UK Meteorological Office, whose Hadley Centre runs the IPCC scientific assessment ("Working Group 1"), is now a department of the UK Ministry of Defence. And its Chairman is none other than Robert Napier, a green activist and alarmist with tentacles into some of the world's most powerful drivers of climate alarmism and social control. Not only is he the chairman of the Met office, but Napier is Chairman of the Green Fiscal Commission, seeking to impose massive green taxation; he is Director of the Carbon Disclosure Project, which has built the largest database on corporate 'carbon footprints' as a basis for discrimination against those who don't go along with the eco agenda; he is Chairman of the trustees of the World Centre of Monitoring of Conservation, which is bankrolled by the UN Environment Programme to push and ensure compliance with the Green agenda; and he is Chairman of the Homes and Communities Agency, which is seeking to grab land for ecotowns and determining compliance of housing to stringent Green standards. Other recent positions he has held include Chief Executive of WWF-UK, a vast malthusian political pressure group seeking to grab land and stop development around the world; a Director of The Climate Group, a huge international pressure group for the climate change agenda; and a Director of the Alliance of Religions and Conservation, a secular body seeking to infuse 'Green' values into all the major religions, and to designate land as 'sacred' to prohibit development, and galvanize religions as a powerful advocacy group for the eco agenda. This web of organizations over which Napier exercises influence means that Napier is responsible for the generation of climate alarmism, input into the IPCC reports, powerful secular and religious eco advocacy, directing of investments exceeding $55 trillion towards the Green agenda, monitoring of eco compliance, manipulating government fiscal policy towards green taxes, and control of the built environment towards the green agenda. Napier is an eco-imperialist, and for him and his cronies it's all about total social control for the green agenda – controlling all bases: investment, building, land, religion, government, taxes, propaganda, advocacy, monitoring, climate science and data. In this post we will flesh out the activities of some of these organizations, but is it not clear that there are some unseemly conflicts of interest here? How can someone with so many vested interests to manipulate society be appointed to head up the Met office, which is supposed to be doing objective scientific work? Why hasn't the media kicked up a stink about this? Is it any wonder that the Met Office is now at the forefront of climate change propaganda in the UK, especially with their report claiming to be able to predict climate within a 25km grid out to the end of the century – with the barely disguised threat that if local governments and industry don't march to their tune then there could be serious legal remedies down the line? Is it any wonder that Julia Slingo, the Met Office's Chief Scientist, has been nobbled into supporting this eco nonsense? Let us look at some of these organizations. The Climate Group is a very powerful – perhaps the most powerful – lobby group for the Green agenda. As they say,
we've created a coalition of governments and the world's most influential businesses…Through this coalition, we're helping to set the targets, create the policies, build the confidence, and generate the political willpower needed to make the changes the world requires…
But it also extends down to the humble consumer:
Together is The Climate Group's consumer engagement campaign. First launched in the UK in April 2007, the campaign is the country's leading climate change campaign.
The Climate Group has the following principles:
We believe…climate change is an urgent problem that requires an internationally coordinated, collaborative response directed at substantially reducing global GHG emissions…We will therefore strive…To achieve significant reductions in GHG emissions…exploring mechanisms such as emissions trading, policies and laws to facilitate this.
The WWF is one of the most strident of malthusian organizations, which, under the guise of conservation, has stolen vast areas of the globe from native inhabitants, and has policies of depopulation. Some have claimed its policies amount to genocide. Its public image about saving animals, right down to its panda logo, is a front and a decoy. Its first president, a former Nazi Stormtrooper and member of the SS, loved to go big game hunting in Africa. WWF transferred huge sums of money to bankroll a private army of mercenaries, who trained UNITA and Renamo guerillas in their nature reserves, carried out assassinations, and infiltrated and became deeply involved in the illegal ivory trade. Dr Arne Schiotz, a WWF director, has stated
…we have reached the end of the era of projects whose environmental consequences we do not know…do we have space on Earth for villages, for so many villages? Or the huge population of Mexico?..We and the International Planned Parenthood Federation do the same thing…a supranational intervention into the policies of nation-states.
A former WWF-UK chairman Sir Peter Scott added
All development aid should be made dependent on the existence of strong family planning programs in the countries concerned. We must make aid conditional on population policy.
The WWF claims that the earth is well past the point of being able to sustain the current human population, and that the IPCC reports on climate change are too tame. You can see an alarmist presentation by Robert Napier himself here In this presentation Napier states that "Climate change ('chaos') is today's greatest global threat –worse than terrorism". He trots out the usual propaganda: "Sea levels are rising – island communities are preparing for evacuation; Warming seas are bleaching and killing coral reefs; Violent weather and flood damage increased 400% over the past 10 years etc". We've heard it all before, and it's all lies. No sooner had the alarmist IPCC Fourth Assessment report come out in 2007 but the WWF went into warp factor overdrive that it was already out of date and that the earth was at the point of no return:
Since the publication of this key report, scientific research on climate change and its impacts has continued and new studies are revealing that global warming is accelerating, at times far beyond forecasts outlined in earlier studies included the Fourth Assessment Report. New numerical modelling studies also provide more detailed indications of the impacts to come if warming continues. Indeed important aspects of climate change seem to have been underestimated and the impacts are being felt sooner. For example, early signs of change suggest that the less than 1°C of global warming that the world has experienced to date may have already triggered the first tipping point of the Earth's climate system – the disappearance of summer Arctic sea ice. This process could open the gates to rapid and abrupt climate change, rather than the gradual changes that have been forecast so far. The implication of this recent evidence is that our mitigation and adaptation responses to climate change need to be even more rapid and ambitious.
Readers of this blog will know that such claims are not only outright falsehoods, but exceptionally irresponsible. The focus of the Green Fiscal Commission is, in its own words, the "greening of the UK tax system".
…it will involve a substantial tax shift, such that, for example, 20 per cent of tax revenues come from green taxes by 2020.
The objective of the Green Fiscal Commission (GFC) is to prepare the ground for a significant programme of green fiscal reform in the UK…The GFC will achieve this through…research on the options for environmental tax reform in the UK and assessment of the social, environmental and economic implications of these proposals…Use of media and other communication activities to raise awareness and understanding of the options for environmental tax reform and stimulate public and political debate on them.
In its report of June 2009, Public Opinion on a Green Tax Shift, it showed how public opinion could be manipulated to accept Green taxes and totalitarianism by playing up climate change issues
In this regard, it should be stressed that people accepted the principle of a green tax shift. There was a view that if there is a need for radical action to address climate change then strong leadership will be required to implement it.
….people were concerned that many of the interventions were…impacting on personal freedoms…A focus on incentives…as well as penalties, will be needed if public acceptability of green taxes is to increase.
In the paper Greening the Treasury Paul Boateng, MP, who became Chief Secretary to the Treasury, explains how he was influenced by Napier to adopt and push Green fiscal policies. He wrote:
I met recently with representatives of WWF and I was struck by the contribution of its Chief Executive, Robert Napier, to Green Alliance's open letter to the Prime Minister. He said 'joined up policy-making is every environmentalist's dream'…control over tax and spending gives us a powerful tool for joining up policies…we can ensure that all government spending supports the principle of green government.
The Carbon Disclosure Project holds the world's largest database of corporate climate change information. This information is used financially to skew the market towards those who adopt the Green agenda, both in terms of investments and trade. Governments and companies are induced to work only with companies with sufficiently Green credentials. The CDP represents 475 institutional investors, with a combined $55 trillion under management.
The CDP initiative…provides investors with a unique analysis of how the world's largest companies are responding to the challenge of climate change.
Its first Public Procurement report released today reveals the power of the public sector to use procurement to transform the UK to a low carbon economy. Central and local government has collaborated through CDP to encourage its suppliers to measure, manage and report their greenhouse gas emissions, climate change related risks and opportunities and information on associated management strategy.
CDP claims this provides a clear message to suppliers to the UK public sector that action on climate change has become a necessary part of business. The public sector has considerable purchasing power. In the UK, public procurement amounts to £150 billion per annum with about £60 billion spent on goods and services by central government and the wider public sector spending a further £90 billion. In the EU as a whole, the public budget amounts to about 16% of total GDP.
Napier endorsed the book Buying for the Future by Kevin Lyons, supported by WWF, which taught how to enforce the Green agenda through the supply chain. Napier contributed the foreword to the book Capital Market Campaigning in which he wrote
Since I became Chief Executive of WWF-UK in 1999, I have been a strong advocate of capital market campaigning. My personal involvement in the Carbon Disclosure Project enabled me to see at first hand its considerable success in harnessing the influence of investors and increasing the disclosure of climate change emissions by listed companies…But do NGO's have a legitimate role to play in the capital market? Of course they do…WWF will continue to intervene in the capital market…
Napier spoke at the Institutional Investors Group on Climate Change in 2003 ("Profiting from a low carbon economy") and the official report states:
Robert Napier, Chief Executive Officer, WWF-UK, also drove home the point that investors must ask companies how they are responding to the risks of climate change.
The World Centre of Monitoring of Conservation is bankrolled by the UN Environment Programme, which led to the setting up of the IPCC. It is afforded diplomatic privileges and immunities from the UK government. UNEP are starting to sound very Orwellian, warning of legal action against institutional investors and asset managers if they do not direct all their funds into supporting the eco agenda. Here are the chilling threats:
§ Investment consultants and asset managers have a duty to proactively raise ESG [environmental, social and governance] issues within their advice and services to institutional investors—and that an investment option that takes into account ESG issues should be the default position. Global capital market policymakers should also make this duty clear. § ESG issues must be embedded in the legal contracts between institutional investors and their asset managers to hold asset managers to account, and that ESG issues should be included in the periodic reporting by asset managers. Equally, the performance of asset managers should be assessed on a longer-term basis and linked to long-term incentives. § Institutional investors will increasingly come to understand the financial materiality of ESG issues and the systemic risk it poses, and the profound long-term costs of unsustainable development and its consequent impacts on the long-term value of their investment portfolios.
Of course, you must access the Carbon Disclosure Project to find out where the money should be directed. If not, you'll get sued: Here are the details straight from UNEP:
UNEP-Supported Report Says Ignoring Environmental, Social and Governance Issues May Open Door to Court Cases The case, outlined in a new report with the United Nations Environment Programme (UNEP), underlines how the world's largest institutional investors-such as pension funds, insurance companies, sovereign wealth funds, mutual funds and foundations-have a central role in assisting the transition to a low carbon and resource efficient Green Economy. Indeed, the report says that professional investment advisors and service providers—such as investment consultants and asset managers—to institutional investors may have a far greater legal obligation to incorporate ESG issues into their investment services or face "a very real risk that they will be sued for negligence" if they do not.
The Alliance of Religions and Conservation is mainly bankrolled by WWF, the World Bank and MOA International, and aims to push the major world religions into designating vast tracts of land as 'sacred' so that no development can take place on them, make its properties useful for the advancement of the Green agenda, as well as directing the investments of the religions (who hold substantial assets) into the eco direction. It aims to infuse 'Green' values into religion, to galvanize vast numbers into supporting the Green agenda, and is working with the UN to push ecotheology. In its own words,
ARC is a secular body that helps the major religions of the world to develop their own environmental programmes…We help the religions link with key environmental organisations – creating powerful alliances…
A brochure can be found here In the 2006/7 Annual Report of the Met Office, printed on June 13, 2008, Napier declared
During the last year I have been impressed, but not surprised, by our accurate forecasts…for the…season ahead.
Considering the lamentable performance of the Met office at being able to make seasonal forecasts, this comment, if nothing else, betrays just how benighted people end up when they make it their business to peddle lies for profit.Source