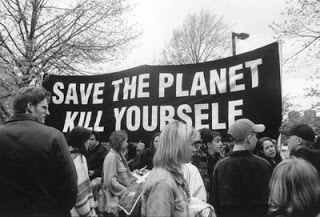 By Hayley Paterson, Doncaster Free press
A COUNCILLOR has blasted eco-warriors after local businesses lost thousands of pounds in trade following a protest against coal-fired power stations. Members of campaign group Coal Caravan cycled into town to register their objections against Doncaster North MP Ed Miliband's announcement that the Government would press ahead with a new generation of coal-fired power stations.
Initially it was believed a protest would be held in Bentley following the 2007 floods which campaigners said was partly caused by climate change. However, they gathered around Clock Corner and Doncaster Minster.
Eleven firms at the Hutton Business Park, in Bentley, employing around 40 staff closed as police were on patrol to disperse any potential trouble.
Conservative councillor Jonathan Wood, vice chairman of the council's economy and enterprise overview and scrutiny panel, slammed campaigners for disrupting businesses.
He said: "They must not be on this planet because to come to Doncaster and protest against coal, it just beggars belief.
"I'm all for freedom of speech and people demonstrating but there is nothing wrong with clean coal and providing the town with hundreds of jobs."
Coal Caravan stopped off in Doncaster as part of a tour from the East Midlands to Northumberland.
Mr Hutton said the businesses were closed because bosses were unsure what to expect.
He added: "We're not sure how much we might have lost for that day, it could be £10,000."
During the visit, protestors spoke to Polly Billington, one of Mr Miliband's advisors, who said she was willing to meet the group to hear their views.