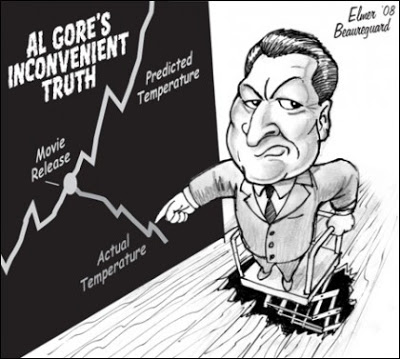 The death toll continued to rise yesterday in Europe as the severe Arctic cold, blizzards and snowfalls kept a grip on the continent, causing major transport and energy disruptions.
From northern Europe to the Balkans, weather officials reported temperatures plunging overnight to as low as -30 degrees Celsius, while further snowfalls created havoc with rail services and left motorists stranded for hours on icy and snow-covered roads.
In Warsaw, police officials said 15 people froze to death on Saturday alone, bringing to 57 the number of people who have died in Poland from exposure to the severe weather since early December.
A police spokeswoman, disclosing the casualties from the -20 degrees conditions, appealed to people to come to the aid of the homeless and those who were drunk on the street.
"In such cases nobody should simply pass on by," she said. "They should inform the authorities."
In Prague, police confirmed that six people, including three homeless persons, were believed to have frozen to death in the northeastern city of Ostrava at the weekend.
In Germany, officials reported a weekend death toll of six persons.
One was a homeless man who froze to death, while the other five were traffic fatalities blamed on ice road conditions.
In southeastern Europe, heavy snowfall, blizzards and freezing temperatures trapped dozens of cars on Serbian roads, disrupted rail services in Croatia and caused power cuts all around Bulgaria, local media reported yesterday.
Near the town of Pozarevac in eastern Serbia, some 50 automobiles were snowed in on a highway late on Saturday evening, stranding some motorists for hours before help arrived.
"I got stuck in my car and without the fuel. Ice everywhere," one of the trapped drivers said.
In Bulgaria some 130 towns and villages as well as areas of the capital Sofia itself, suffered power shortages after heavy snowfall, Bulgarian media reported.
In Bosnia, snow caused a huge traffic jams, while in Croatia where trains running between capital Zagreb and coastal town of Split became stuck in the snow for hours.
Several roads in central Montenegro were closed due to heavy snowfall, while the traffic on other roads is slow and difficult due to ice and low temperatures.
The heavy snowfall also blocked several roads in Romania where some areas reported snow as deep as 2.5m.
In Germany, the country's third-biggest airport in Dusseldorf was forced to close yesterday when a blizzard reduced visibility to almost zero.
A spokesman said there were no take-offs or landings after 9.15am (0815 GMT) because of the strong wind and falling snow. Some incoming flights were diverted. Others were cancelled at their airports of departure.
In Belgium, flights at Brussels international airport were delayed or cancelled altogether due to the snow conditions, while out on the roads, police reported numerous accidents amid treacherous ice and snow conditions.
In the Netherlands, heavy snowfall at Amsterdam's Schiphol airport caused flights to be cancelled or delayed by up to two hours, affecting thousands of air travellers.
In The Hague and other Dutch cities, tram and bus services were disrupted, while in the northern Friesland province many roads and towns were cut off by the snow.
The winter invasion was felt even in Mediterranean regions. In Spain, authorities reported temperatures dropping to as low as -20 degrees, with authorities issuing a cold weather alert.
In Italy, Arctic temperatures prevailed overnight not only in the mountain regions, but also in the central Abruzzo region, where temperatures of -25 degrees were measured.
At Paris Charles de Gaulle airport 40% of flights were cancelled and the remaining services were leaving an average of one hour late, while the city's second airport Orly was the scene of a strike by security staff.
The most embarrassing scenes for transport operators hit cross-Channel transport between Britain and France, after the Eurostar passenger service from London to Paris was shut down following at least five breakdowns.
Eurostar, the operator of the Channel Tunnel passenger trains, admitted it could not say when services would resume, with more than 24,000 passengers attempting inter-city travel ahead of the Christmas break stranded.
French Euro MP Dominique Baudis said he would call for the European Commission to investigate after he and his family were among those stuck.
The weather problems in Europe came as the eastern US experienced an even more ferocious snowstorm, which blanketed several states, paralysed transport and cut off power to hundreds of thousands of homes.