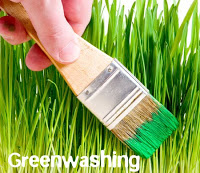 By Paul Taylor, LA Ecopolitics Examiner
Environmentalists have been coaxing us for years to donate to their eco-nonprofits, and to pay more for green products and services. There has been a massive global expansion in green marketing. Green marketers have developed slick schemes to sell an avalanche of green and eco-friendly products. These marketing tactics emphasize an immediate and emotionally-compelling environmental benefit — often when the claimed benefit is unproven. The US Federal Trade Commission regulates claims made in advertisements for all products and services — including environmental product and service advertisements.
California has developed pending legislation to require green product and services to prove their environmental benefits. Proposed California Senate Bill 722 would require any sales or promotional materials (or sellers) claiming greenhouse gas credits or emission reductions to provide free, supporting written proof to the public.
Corporate marketeers have "greened" every product, service and advertising tag line. Surveys last year of large US retailers found more than 1,700 products boasting of green credentials or environmental benefits — most at higher cost, with unproven benefits.
Source