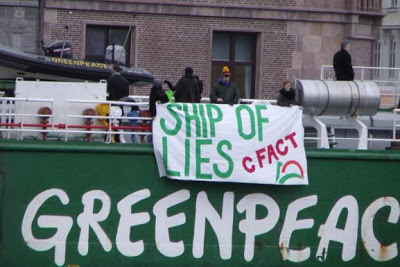 Well, we've all seen the massive turn in public opinion against environmental groups over the last few years, and now people are using Greenpeace-style tactics to get their message across.
The wonderful folks at CFACT and Marc Morano's Climate Depot intercepted the infamous Greenpeace vessel, Rainbow Warrior. They then proceeded to unfurl a banner reading "Propaganda Warrior".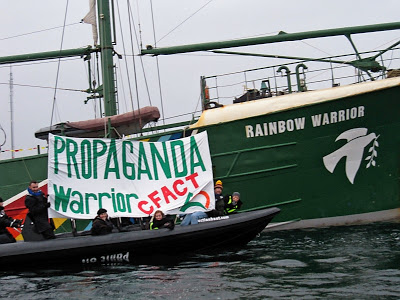 They also surprised the crew of another Greenpeace vessel, the Arctic Sunrise, and proudly displayed the "Ship of Lies" banner. This relays the message of Greenpeace's tactics of spreading climate change propaganda, myths, and exaggerations. Here's the vid:
We tip our hat to CFACT!