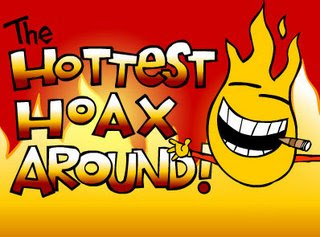 By The Daily Bayonet
The UK could be rationing electricity within 8 years because demand for power is forecast to outstrip supply. The British government committed the nation to its Low Carbon Transition Plan in July, an idea that hopes wind and solar can produce enough electricity to power the entire country. Renewable energy is a green dream that will turn into a nightmare for families facing sudden power cuts or scheduled brown-outs. In the 21st century, the idea that a nation cannot provide enough power for its people and industries should be unthinkable. There is no coal shortage, no oil shortage and no Uranium shortage. The only shortage is plants that convert these fuels into power. But why? Greens have played a key role in dePowering the UK, Greenpeace scofflaws at Kingsnorth illustrate the radical scaremongering that made the idea of building new generating capacity a political nightmare. Eco-radicals are proud of their drive to deprive people of affordable energy, witness the Sierra Club in the USA and how they brag about the 100 power stations they 'prevented'. The perfect storm of a spineless political class and a somnolent public faced with aggressive green lobby groups has brought the UK to a point where it is a country without an energy future. No one listens to voices of reason, preferring to pretend that renewable energy can fill the gap and ignoring that 'green' alternatives require the industrialization of the open countryside:
… the land area occupied by wind farms would be nearly 10 percent of the country, or roughly the size of Wales. The area occupied by desert solar power stations — in the case of Britain, they would have to be connected by long-distance power lines — would be five times the size of London. The 50 nuclear power stations required would occupy a more modest 50 square kilometers.
What will happen in 8 years when the lights start to go out across Britain? Here's two predictions that will drive greens nuts, because the unintended consequences of their blinkered knee-jerk activism will result in bad outcomes for the environment:
Unlike the 1970's, small generators are available and affordable. Families and small businesses that can afford them will buy their own rather than lose a freezer full of meat or their Internet connection. Small generators run on gas and are pretty inefficient, inconveniently.
The government of the day will panic and will build new generation capacity as cheaply and quickly as it can, which means new coal powered plants, the very thing that Greenpeace and other eco-naifs wished to avoid. (A potential problem for green radicals is that any attempts to block urgent new builds will likely be frowned upon by a public that want their lights on, cutting off their essential cover of public support.)
British people are waking up to a major problem that threatens to negatively impact their everyday lives. Politicians will pay a heavy price for their part in the fiasco, the only question is whether there will be a backlash against the idiot greens that pushed the country to the brink and perhaps over it. Whatever happens, the situation in Britain is a canary in the coal mine for other countries blindly following the green path. If you live in the USA, Canada, Australia or any other country where carbon has been demonized by eco-hysterics, this could happen to you. Get involved and stop the rot, before your lights go out.Source