By Bobby Deskins, Meteorologist, 10 Connect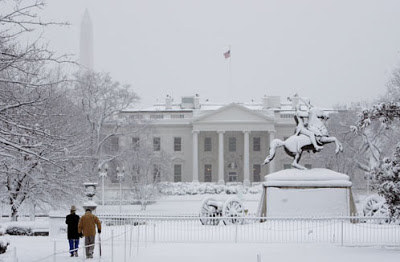 Showers, thunderstorms and even snow showers are falling across parts of the southeast. Showers and storms with gusty winds moved through central Florida today, while thunderstorms produced tornado warnings in southern Georgia during the early morning hours on Sunday. Meanwhile, colder air is filling in and changing the rain to snow in parts of Alabama and Georgia including Atlanta.
All of this is part of a developing storm system that will intensify later tonight as it approaches the North and South Carolina coasts. As the storm brings heavy rains and strong winds to the southeast coastline, colder air in the central Carolinas and the Mid – Atlantic States will change the rain to snow and begin piling it up later tonight. One area that appears to be in store for a significant snowfall is Washington, D.C. where a massive global warming protest is planned for Monday. It is being billed as one of the largest ever global warming protests in the U.S. Mother nature will not make it easy as Winter Storm Warnings are posted for the area and snow accumulations could reach as high as 6-8″ with locally higher amounts south and east of the nations capitol.
The storm system will slowly wind down in the Washington, D.C. area midday Monday, but blustery winds and very cold temperatures will make traveling, or protesting for that matter, rather difficult.Source