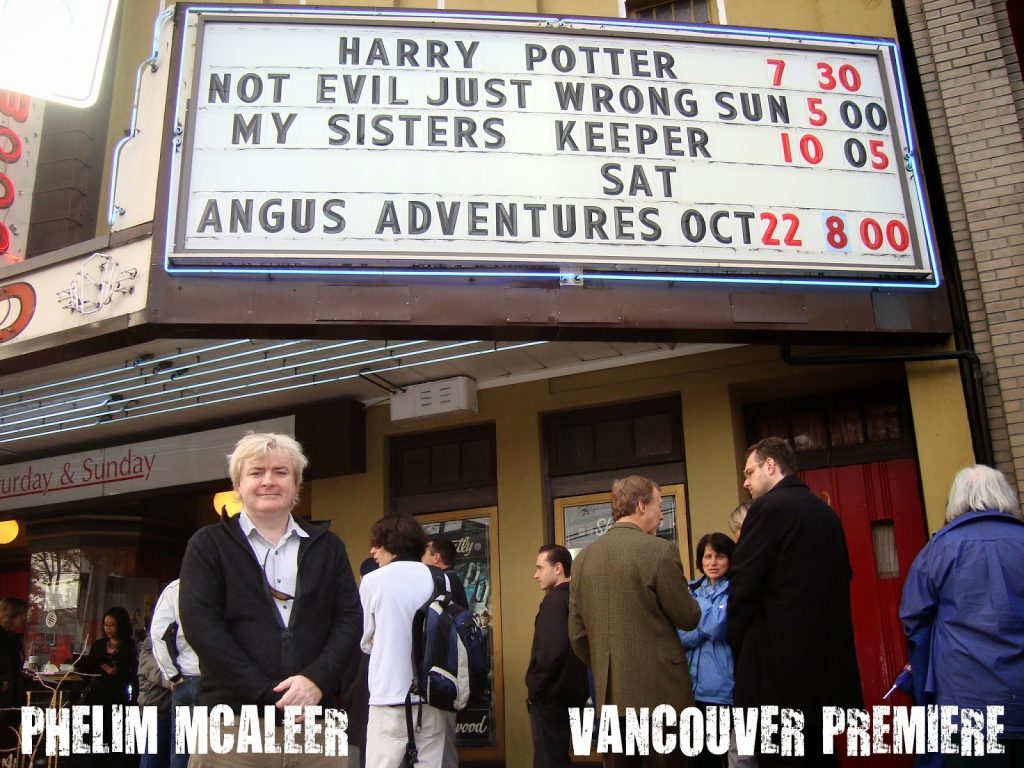 By Justin Credible, ILCD Editor
The world premiere of the groundbreaking documentary Not Evil Just Wrong took place last night at 5:00 PM PST. People from all walks of life in 27 countries participated in their own Cinematic Tea Party in cinemas, churches, libraries, community centers, and homes. Human beings standing up for human beings, all celebrating life, liberty, and freedom. Over 3,000 screenings took place right here in North America alone. (CLICK IMAGES FOR FULL SIZE)
As all regular followers of this site know by now, I have been tirelessly working to help promote the Not Evil message and get the good word out to as many folks as possible. As well as plugging the film at every opportunity and helping to organize the Vancouver public premiere, I've also been doing my part offline by encouraging friends and family to get involved. I'm happy to report that on Sunday October 18 2009, the world did indeed change. For the better.
Here at the
Vancouver premiere
which took place at the Hollywood Theatre, we had a lineup down the block half an hour before showtime. An excited, diverse crowd, and even just some passerby wondering why Al Gore's portrait on the movie poster resembles the Joker and therefore became curious enough to stand in line and check it out. At five o'clock the lights went down and history was being made worldwide simultaneously.
The film played for 90 minutes, and as the credits rolled it was easy to determine the reaction from the crowd. People who have been waiting a long time for this night were very pleased with the final product, and many other people, perhaps some who had not even heard of the film until yesterday, were suddenly re-examining their way of thinking. I swear, you could almost hear the sound of opening minds echoing throughout the building.
This was a very special premiere for Vancouverites. Some lucky moviegoers got their chance to speak with Director/Producer Phelim McAleer, Executive Producer Barton Sidles, and our guest of honour Patrick Moore, founding member of Greenpeace, both at the cinema and at a special meet 'n greet afterwards. Phelim was busy signing copies of the DVD for guests, and even penned his name on a movie poster for a little girl who is obviously not fretting over mythical dying polar bears or suffering from unfounded eco-anxiety. Which is a good thing, since there are 5 times as many polar bears today as there were half a century ago, and the planet is certainly not warming.
"It's a powerful film", said Moore.
World changing.
Thank you Phelim, Ann, Barton, and Patrick for all your efforts. You've managed to bring much-needed awareness to the issue of environmental extremism and you've exposed the true human cost of global warming hysteria. The momentum you've started is only just beginning. And thank you to all the people who participated by attending a screening or watching from home. Together, we stood up for science. We stood up for humanity.
Also a very special thanks to Vanessa Schneider and the crew at the Fraser Institute for all your hard work and support for the Vancouver screening, and all the other Canadian premieres. We couldn't have pulled off this magical night without you.
justin@ilovecarbondioxide.com
UPDATE: Just three weeks after the premiere, Phelim graced us with his presence once again.