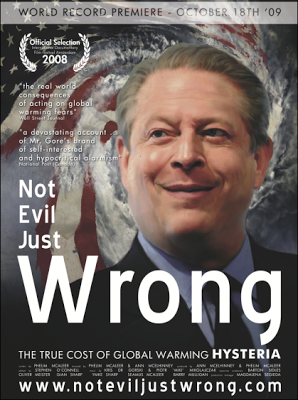 Great news for all our readers here in Vancouver, BC!
Global warming alarmists want everyone to believe that humans are killing the planet. But Not Evil Just Wrong proves that the only threats to America (and the rest of the world) are the flawed science and sky-is-falling rhetoric of Al Gore and his allies in environmental extremism.
The planet is cooling, not warming. Extreme weather is lower now than ever before. Carbon dioxide is greening the planet, not killing it. Environmental campaigns are threatening the world's poorest people, and threatening our own freedoms and liberty.
We've managed to arrange an exclusive screening of this important film at Vancouver's famous Hollywood Theatre for the premiere night! This theatre is a stones throw away from our headquarters in the heart of Vancouver's Kitsilano neighbourhood and only a few minutes away from the University of British Columbia.
Thanks to generous help from the Fraser Institute and the film's producers, we will be presenting the feature documentary on the big screen at exactly 5PM on October 18th.
Hundreds of thousands of people all around the world will be watching the film in community centers, churches, cinemas, universities, and in their homes, all pressing play on their DVD players at the same moment on October 18th. We will be attempting to break a world record for the largest simultaneous film premiere in history!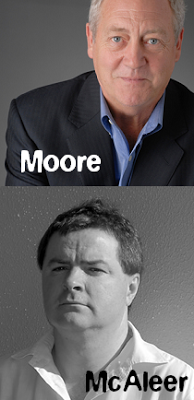 UPDATE: Greenpeace co-founder Patrick Moore (who appears in the film and is now very critical of Greenpeace) will be attending this premiere in Vancouver, along with producers Phelim McAleer and Barton Sidles!
Join the fightback against global warming hysteria and environmental extremism. Please join us at the screening! If you have any questions simply contact us.
Who's invited: You, your family, your friends, people who'll absolutely love and people who'll absolutely hate the documentary and therefore must see it.
When: October 18th, 2009
Time: 5pm PST
Where: Hollywood Theatre, 3123 West Broadway, Vancouver, BC
Cost: FREE
If you aren't in Vancouver and cannot make it to the theatre, you can host your own premiere with friends and family by clicking here. Here's the trailer:
> CLICK HERE FOR MORE INFORMATION ABOUT THE FILM!