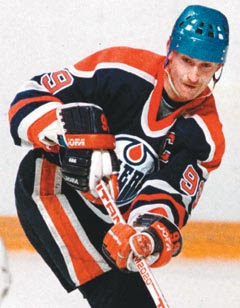 By Bob Mackin, 24 Hours Vancouver
The Canadian winter tradition of outdoor hockey is alive and well in the birthplace of the Great One, despite comments by David Suzuki at a Vancouver news conference on Monday.After releasing his foundation's On Thin Ice: Winter Sports and Climate Change report, Suzuki told 24 hours: "The one sport in Canada that Canadians respond to is hockey, the folklore of Canada is Wayne Gretzky, learning how to play in the backyard. Do you think in Brantford now you could learn to play hockey in the backyard? I don't think so."Brantford, Ont. Mayor Mike Hancock said kids are still honing their skills on natural rinks."We still maintain approximately 22 outdoor rink locations each year and the duration of rink operations is generally an eight to 10 week period," Hancock said.Hancock said area winters have been less harsh than they were 20 years ago and the outdoor hockey season isn't as long as it once was, but "the last couple have been quite severe, I can tell you by my snow-ploughing budget."The comment around is 'damn, I wish we had more global warming.'"In January, the Brant County Health Unit issued four cold weather alerts when temperatures dipped below -15 degrees Celsius without windchill. Environment Canada said January weather was 7 degrees Celsius colder than normal.—-
(Thanks for the heads up, Bob!)See strike one HERE.