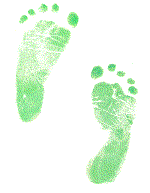 By Steve Milloy
From the Oregonian:
Some people who are serious about wanting to reduce their "carbon footprint" on the Earth have one choice available to them that may yield a large long-term benefit – have one less child.
And why should we have fewer children?
The average long-term carbon impact of a child born in the U.S. – along with all of its descendants – is more than 160 times the impact of a child born in Bangladesh. "In discussions about climate change, we tend to focus on the carbon emissions of an individual over his or her lifetime," said Paul Murtaugh, an OSU professor of statistics. "Those are important issues and it's essential that they should be considered. But an added challenge facing us is continuing population growth and increasing global consumption of resources." In this debate, very little attention has been given to the overwhelming importance of reproductive choice, Murtaugh said. When an individual produces a child – and that child potentially produces more descendants in the future – the effect on the environment can be many times the impact produced by a person during their lifetime. Under current conditions in the U.S., for instance, each child ultimately adds about 9,441 metric tons of carbon dioxide to the carbon legacy of an average parent – about 5.7 times the lifetime emissions for which, on average, a person is responsible.
Moving past the junk science-fueled notion of the "carbon footprint" and the discredited population-growth and resource-scarcity fearmongering of the likes of Thomas Malthus and Paul Ehrlich, Western birth rates are already falling precipitously — the U.S. replacement rate is barely at break-even. Having fewer children is tantamount to cultural suicide. Just who would we be saving the planet and its resources for?Source