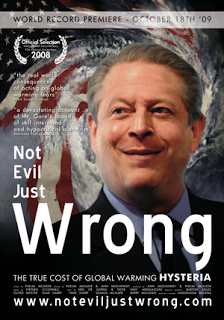 Dear Friends,
We have exciting news! Not Evil Just Wrong is going to be featured on the American Family Association's Radio and TV network on Tuesday, November 17th.
The AFA chose Not Evil Just Wrong as this month's featured topic and will be discussing aspects of the documentary on their radio and TV shows throughout the day.
This daylong special will be entitled Not Evil Just Wrong — Who's Jamming What Down Your Throat. The shows will be available on all 200+ AFR stations and streamed on skyangel at afr.net and rightlyconcerned.com.
* At 7:35 am CST on the "Matt Friedeman" show.
* At 10:00 am CST on "Today's Issues."
* At 12:00 pm CST, we'll be featured on the "AFA Report."
* At 2:00 pm CST on the "Focal Point" show.
* At 4:00 pm CST on "Nothing But the Truth."
We wrap up the day at 7:00 pm with a Not Evil Just Wrong Special with Crane Durham and Tim Wildmon. The show will be streamed on skyangel at afr.net, rightlyconcerned.com, afa.net, and ustream.tv.
We're excited to reach such a large, national audience. We know many of you are just as concerned as we are about Global Warming alarmism. We're looking forward to speaking with you, and to answering any questions you may have.
Check out the AFA website (afa.net) for further details.
-Phelim & Ann